A company's trade name is the name or label under which it operates. A company's trade name is the name under which it conducts business. If you're going to be doing business using a name other than your own, you'll need to get that name registered. There are a few factors to think about before committing to a business name.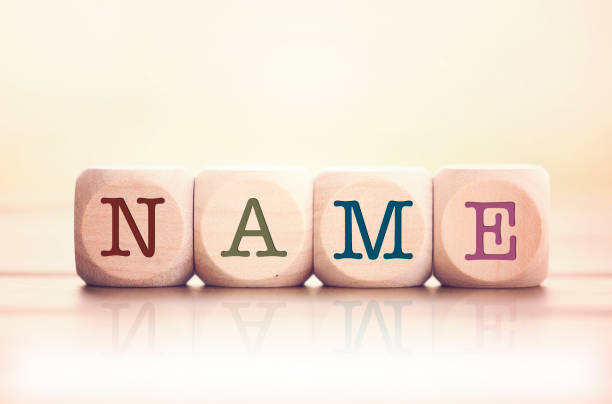 Find out the processes required before you begin.
Do I Need To Register A Business Name Australia?
To operate legally, it is necessary to register your business. It's necessary so that you can comply with the Corporations Act and other related laws, such as the Australian Consumer Law, and pay the appropriate taxes.
A company's name serves two purposes: it introduces the company to potential clients and it sets the company apart from others in the market. A company's name is the first point of contact between the company and its clients, and it should evoke positive associations with the company and its products or services.
Registration of a business is the formal process through which a corporation is added to the national registry for taxation, fees, and annual audits. Having your firm officially registered with the appropriate authorities is the first major step in running your own company. Your company information will be accessible to them (and potentially your details, depending on your structure)…
At the time you "Register Your Business," you'll be asked for some basic company facts. The company's name, its line of work, an explanation of where it is located, the names and phone numbers of key individuals, and identification documents will all be required.
Registering A Business: What Should I Consider?
Business Organization
The initial steps required to register your business will vary greatly depending on the type of organization you establish. Organizations can be organized in one of three primary ways:
Sole trader – an individual running their own business 

Partnership – two or more owners of the business.

Company – a more sophisticated structure where the business is a separate legal entity
Each business structure has pros and cons. Before choosing a structure, consider your business's size, complexity, and finances. Sole traders are good for small businesses. It's cheaper to start and easier to run than a company.
You have infinite liability, though. If the business fails, you may be liable for its debts. This necessitates greater prudence in riskier deals. Your business structure determines your Corporations Act duties and taxes.
Should I Apply For An ABN/ACN?
Whether you apply for an Australian Business Number (ABN) or an Australian Company Number (ACN) will depend on how your business is set up legally. As a lone proprietor or partner, all you need is an ABN to legally do business. However, an ACN is also required if your firm is structured as a corporation or has a dual structure that allows it to be treated as a company.
Before registering your firm, decide what legal form it will take. This will help you determine which registration numbers to apply for.
Business Name
The company name is its identity. Visit the ASIC website to register a business name online.
If you're doing business under your name, you don't need to register. ASIC must register your business name if you use a different name. You'll need to verify the business name register to make sure your desired name is available.
Once you find a name that isn't in use, you can fill out the form, submit it, and receive your business name in the mail. Before registering your business name, you must complete all these requirements.
Is It Possible To Rename My Business?
The ASIC website lets you modify your business name. However, you'll need to submit paperwork to amend your company details, which our lawyers can help you with (you can read more about the services we offer later).
Does Registering My Business Name Give Me Ownership?
It is critical to remember that simply registering a business name does not mean you own it. It lets you do business under that name. You'll need to trademark your business name to prevent others from using it.
When you register a trademark, you get the exclusive legal right to use that name, and anyone who uses it faces legal consequences. Trade-mark opposition can begin when this happens.
When Is It Necessary To Register A Business Name?
To legally conduct business in Australia under a name other than your own, you must first register the name you plan to use.
Nonetheless, there are the following cases when this is not the case:
If you're a sole proprietor whose business name is the same as your given name and last name, you're not required to register your business.

if your business name is the same as the names of all the members in the partnership, or

if your business name is the same as your company name and you already have an Australian business registration.
If you want to rely on one of the above exceptions, the law says you can't change the name of your business. The business name "John Smith & Co." must be registered if it is to be used as a legal entity.
5 Advantages Of Company Registration
1. You'll Reduce Personal Liability.
As a sole proprietor or partner in a partnership, you are legally liable for any business obligations and losses. If you sell a defective product or make a mistake, you are personally liable. Running in this manner risks your assets.
A company is a legal entity that can protect your assets from what your business does. You may focus on expanding your firm without worrying about company debts.
2. You'll Reduce Taxes.
You may pay less tax as a firm, depending on your revenue. Companies and small businesses in Australia pay a lower tax rate than individuals. As a lone trader, your profits are taxed as personal income.
Your company can also claim tax deductions for advertising, training, repairs, and upkeep.
3. Avoid Disagreement With Founders.
If you and your cofounder disagree, registering a corporation can help a lot. When you incorporate your business, the owners gain control based on their shareholdings. Owners will know that their company's investment is not based on any promises made before registration, either verbally or in writing. Share allocation determines decision-making power in a disagreement.
Companies can also split ownership and management. You may have numerous shareholders but hire non-owner managers. This let's experts operate the business to make money for shareholders.
4. Branding And Legitimacy
Registering your company improves its image. Companies operate independently of you. ASIC and an Australian Company Number (ACN) will govern you. Many companies will only hire or work with registered companies, so it is also important to become a registered corporation. Your business contracts will be in your company's name.
5. You Can Raise Big Funds.
As a firm, you can attract investors and raise money more easily. Registering a company allows you to borrow and sell shares, but more importantly, raise equity capital. Even if the money stays in the business, you would have to pay taxes on your income tax statement if your business structure was different.
Your business may need funding. Investors prefer registered companies over solo traders and partnerships because they know there is a formal structure to take their money.
Conclusion
A company's trade name is its official label in the marketplace. If you decide to call your business something other than its legal name after incorporating, forming a partnership, or going into business as a sole proprietor, you must register that name with the right people. An important point to remember is that it is illegal to conduct business using a name that has not been officially registered as a business name.
Check out registering a company name to learn about your options if you're not sure how to organize your business.